Miembro del Consejo Academico
Ingeniero Electrico I.T.B.A.
Projects & Facilites Manager.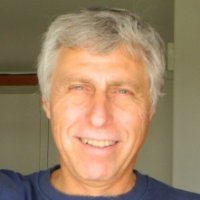 Summary
Electrical Engineer (I.T.B.A.) 25+ experience as Project Manager/Field Engineer in HVAC installations for industrial and commercial buildings, hotels, hydroelectric power plants, data centers, etc. Facilities Manager.
Experience
Project Mananger/Field Manager Termair S.A.
March 1987 till now.
Project Mananger , major HVAC facilities:
Design of piping, ductwork, electrical, control, thermal load, equipment.
Purchasing.
Project scheduling.
Management of own personnel and subcontractors.
Commission and start op.
Responsibile for relation with customer (contract, progress certification, claim,etc).
Responsibile for work safety.
Responsible for quality assurance.
Responsible for building Documentaiton and Operations and Maintenance Manuals.

As Facilities Manager
Between 2001 and 2006 Management of facilities maintenance contracts for industrial and commercial buildings of customers such as banks (Galicia, Provincia de Bs. As., Caja de Valores), communication companies (Telecom, Personal), hotels (Hotel Madero), Aerolíneas Argentinas. Facilicities maintenance contracts included HVAC, elevators, electrical, plumbing, fire detection and extinguishing, etc.
Projects
Montes del Plata - Pulp Mill - Uruguay 2011 – 2014
Colon Theatre - Buenos Aires 2009 – 2010
Manzana 1M – Dique 4 - Puerto Madero 2007 – 2008
UPM (BOTNIA) - Pulp Mill - Uruguay 2006 – 2007
Block 1K – Dock 2 - Puerto Madero - Buenos Aires 1999 – 2001
Pichi Picun Leufu Hydro Power Plant 1997 – 2000
U.S.A. Embassy - Buenos Aires - New Mechanical Plant 1994 – 1997
Piedra del Aguila Hydro Power Plant
Nuestra Direccion de correo: info@collegiumovirium.org
Formulario de Inscripcion